Click on this box!
The plague has us! Our house is quarantined, and we're not having as much fun as usual. It's very sad. We all have the flu. Or maybe they're just severe colds, but whatever, I feel horrible. Sharis is in bed under the covers, occasionally waking to ask for a Tootsie roll. Hunter is grouchy. He's in his room putting little Lego motors on little Lego vehicles and grumbling. It's unpleasant, but it's what happens when convention season reaches it's crescendo. We end up meeting and touching so many people's hands (shiver!) that we invariably come home ill.
Last week was San Diego Comic Con. Sharis and I attended, Hunter went to stay with his grandmother, where he was treated to a nice fishing trip on a boat. He had peace and quiet. We had insanity, but a good kind of insanity. Here are some links and images to see and enjoy.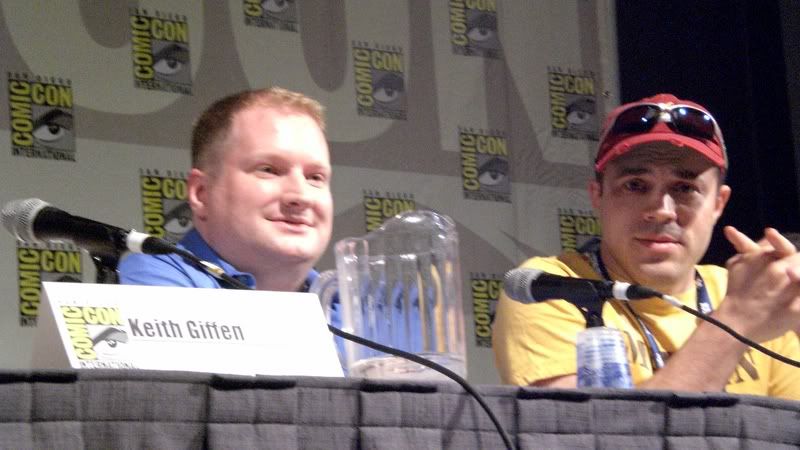 First, my writer and I announced our new DC project, Flash: Rebirth! Here's the promotional art by me:
(guess I'm breaking the "no superheroes" rule here...)
That went over pretty well. Here's an interview and fan discussion:
http://www.newsarama.com/comics/080724-comiccon-flash-rebirth.html
And then the Wordballon podcast interview:
http://www.newsarama.com/comics/080808-WBEthanVanSciver.html
And here's a glimpse of Sharis and I, working, at SDCC. "The Sights and Smells of SDCC" indeed!
http://www.g4tv.com/specials/videos/27311/The_Sights_And_Smells_Of_ComicCon.html
So it was mostly work for me, but Sharis managed to get out and meet some celebrities!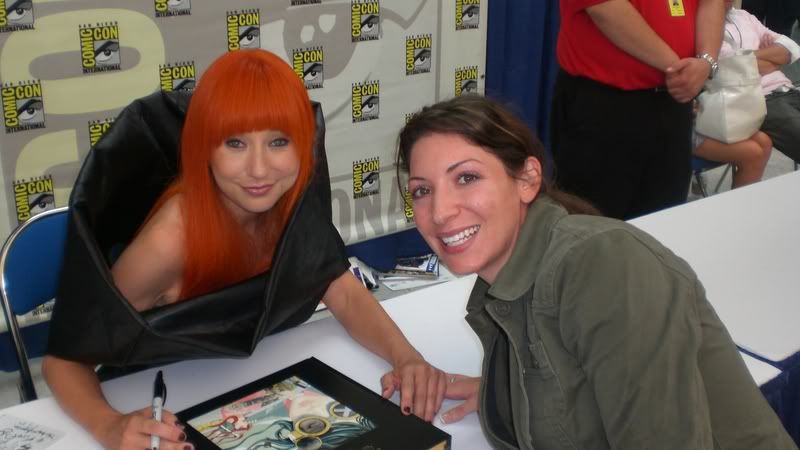 Here's Sharis meeting Tori Amos!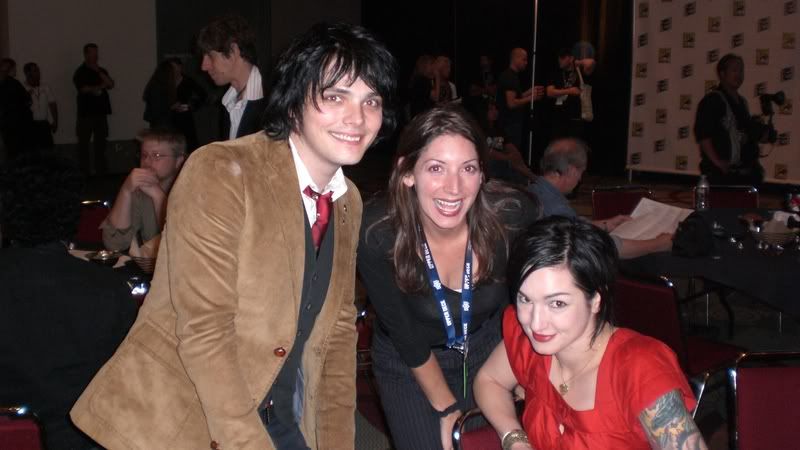 Here's Sharis at the Eisner Awards with Gerard Way and Mrs. Gerard Way from My Chemical Romance. (My photography skills rule)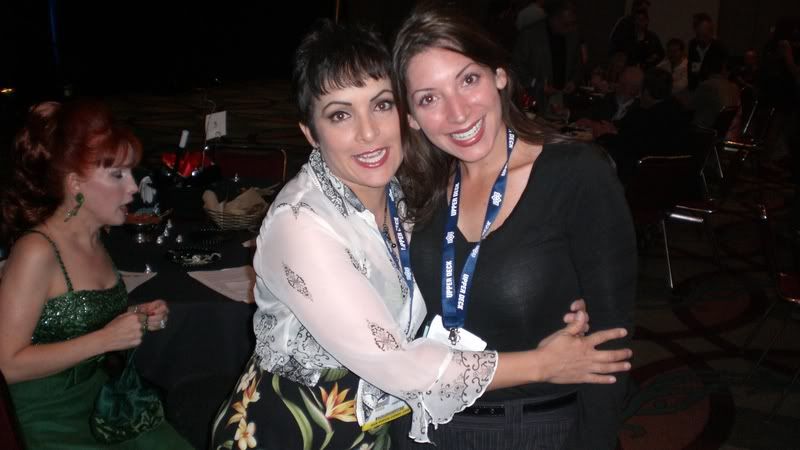 Here's Sharis with Jane Weidlin from the Go-Go's!
She also got pics of and with Samuel L. Jackson, the guys from Reno 911 and Method Man, but cutting and pasting on these blogs is very annoying, so I'll quit.
A splendid time was had by all. Sadly, I lost the Eisner award for best Penciler/Inker to Pia Guerra, who managed to create the wonderful Y, The Last Man series which ended this year. She deserved it. But I'll get mine next year! I'll settle for the 3 WIZARD FAN AWARDS I received for my work in 2007 instead.
So there's where the past month went. I'll try to write more frequently again.
Love,
Ethan